For this year's 48 hour film competition in San Antonio, rival teams will do anything to win!
This year, we wanted to do an action movie but instead drew silent film (or musical). So we made a silent action movie about a 48 hour film crew making a musical. Why not?
Genre: Silent Film
Prop: Tennis Racket
Character: Claude or Claudia Fernandez, a City Worker
Line: "It's up to you, make a choice."
Featuring an outstanding cast, including Josh Welborn, Devon Ryan, Lisa Belcher and J.T. Campos. Cinematography and editing by Paul Galvan, direction by Jax Stafford.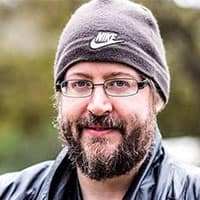 Latest posts by Jax Stafford
(see all)