I met Gary while working events in Austin and he's a ball of energy both on stage and off. We developed a journalistic segment for the music program Safehouse TV on Twitch. Gary liked what we did with Signatures and wanted to do something like that, but with his brand of energy.
And "Out of the House" was born.
Gary and his team did great job on this and the segment aired in February 2020. It was fun and had a decent reception, but the show ended up going another way. And then, Corona Virus descended on Austin and turned things upside down for a while.
We're still alive. And, Austin is still punk. And, you can still hear Gary Lindsey and the Pleasure Tide online and follow them on Facebook.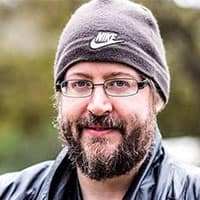 Latest posts by Jax Stafford
(see all)