I was lucky to be able to catch their rise in the Denton music scene in their first short documentary, "An Hour and a Half in the Life of Copper Root," way back in 2015. Four years and two albums later, I'd be there for their last show, too.
The band staged their last official public performance at the 2019 Denton Arts and Jazz Festival. After that, they would have a few more informal performances, parties and jams throughout the year and each and every one of them would be described as "The last Copper Root show."
But, even then, the wheels were in motion. Love had called and, as the poet said, 'the voice of all the gods made heaven drowsy with the harmony.' So, on January 2020, band leader Josh Welborn moved to London, England to live with his wife.
But, Copper Root lives on through its music! You can listen right now on Spotify and Apple Music. And, if these two documentary shorts aren't enough to satisfy your Copper Root visual fix, head on over to their Youtube channel for a pretty good time.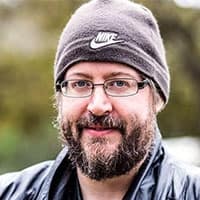 Latest posts by Jax Stafford
(see all)