In his new Audio Retina series, Josh explores life, both philosophically and videographically. You'll want a pair of headphones for this one, and maybe a cup of strong tea.
Filmmaker and voice over talent Josh Welborn can motivate you to get off your butt and seize the day with this beautiful, meditative motivational speech.
As well as his accomplishments as a voice over artist and actor, Josh is also an enthusiastic underwater videographer and philosopher. See more of his stuff here.
Go behind the scenes Access Hollywood style!
More Nickel Slick on Youtube.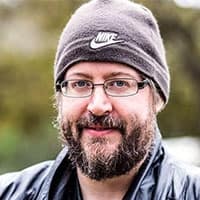 Latest posts by Jax Stafford
(see all)