(UPDATE: Unfortunately, like many bars in restaurants on 6th Street, Tellers closed its doors a few years ago. This post has been archived for nostalgia's sake.)
Tellers is one of my favorite downtown bars, a great place to catch live music or chat with friends over a beer.For one thing, they have a beautiful stage overlooking the block and a top notch, friendly staff. They also feature live music every night and a variety of beers on tap.
We shot a video there in February and I used some of the footage to cut together a little promo. Do yourself a favor next time you're in downtown Austin and check out the cozy, friendly atmosphere at Tellers Austin.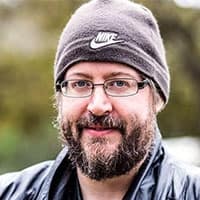 Latest posts by Jax Stafford
(see all)