Four Lady Outlaws try to decide what to do with their hostage in this short, darkly comical crime caper.
Now recut and remastered, our team's entry into the 2018 Austin 48 Hour Film Project featured a talented cast and crew — Lisa Belcher, Christia Madacsi, Stephanie Slayton, June Griffin Garcia, David Allan Barrera and Griffin Mars.
Produced by Mike Gonzales, Christian Olteanu and Lisa Belcher, written by Heather Kennedy, directed by Mike Gonzales and shot and edited by Jax Stafford.
Special Thanks to the producers and also to Sheilava for the music and Will Campbell for the audio sync; to New Republic Studios, Kjaack's Productions, Jump Rock Pictures and everybody else who made this re-edit and remaster of Lady Outlaws possible.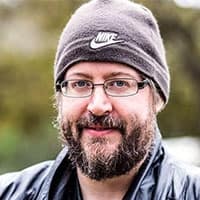 Latest posts by Jax Stafford
(see all)