Jax Stafford
Austin, Texas based video production specialist with a background in television & film. Proficient with lighting, camera operation and editing. In-depth expertise of online video marketing trends, standards and optimization.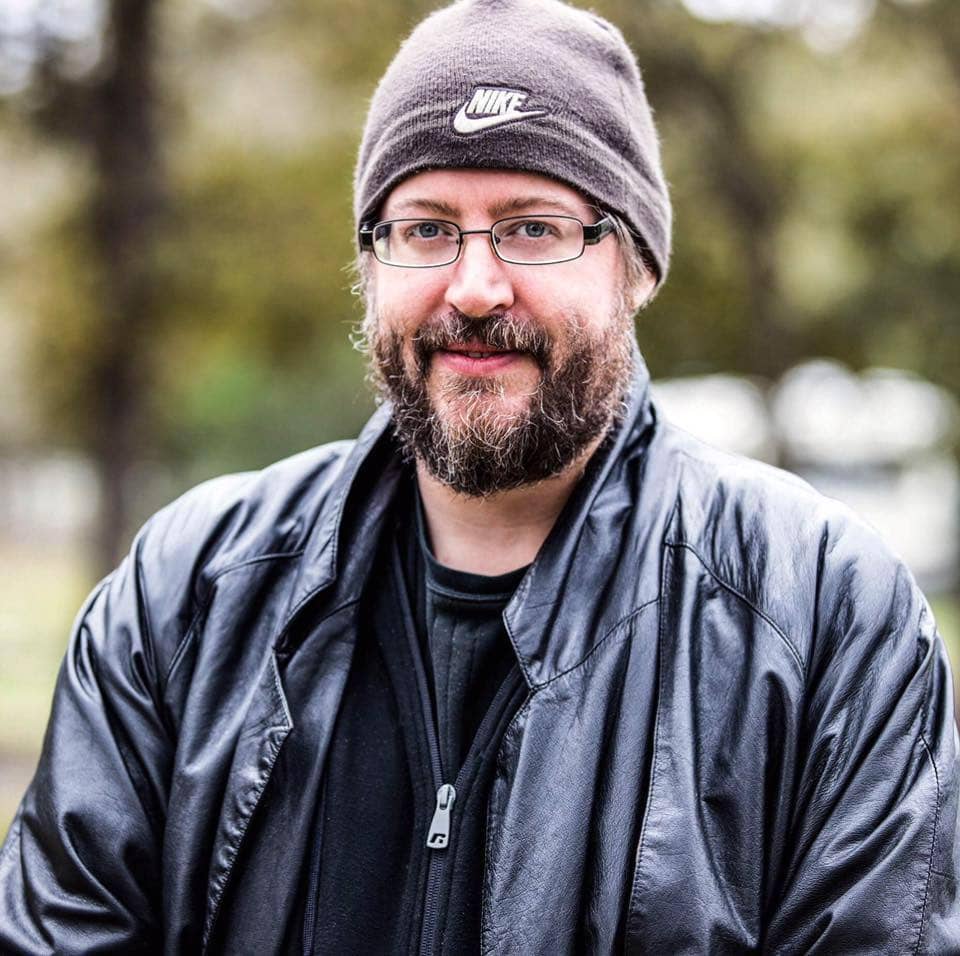 Hardware and Software
Windows, Mac and Linux compatible.
Trained and experienced with a variety of camera and editing systems.
Proficient with Microsoft Word, Excel and Powerpoint; Final Draft, EP Scheduler.
Proficient with Adobe CC Premiere, Photoshop, After Effects; Final Cut Pro X, DaVinci Resolve.
HTML, CSS, Python, Web-design and SEO standards, Google and Youtube analytics.
Video Production
Budgeting, scheduling and designing productions, from inception to final delivery.
Shooting professional event videography and live broadcast television on a variety of long lens and handheld cameras.
Directing and maneuvering narrative, commercial and documentary productions through first and second unit photography phases.
Coaxing effective performances and messages from video subjects.
Post-production, including transcoding and organizing assets, editing, coloring and motion effects.
Communications
Copywriting, copy-editing and technical writing.
Former retail manager, increased profit 30 percent during tenure.
Former daycare teacher.
Accenture (Austin, TX)
Austin, TX – April 2017 – PRESENT
Helping to establish a new, confidential team within the company to focus on security.
Performing at or above quality and production benchmarks of 90 percent throughout employment.
Assisting in training, shadowing & consulting new team members.
Austin Entertainment Business, Jump Rock Pictures, Nickel Slick
Austin, TX – Sep 2012 – PRESENT
Designs, produces, shoots and builds for various events, commercial and documentary productions.
Serving as Videographer / Director of Photography / Technician.
LiveTen, Ilios Lighting, Video Tech Services
Austin, TX – December 2016 – PRESENT
Operates a variety of long lens and handheld cameras for live events, concerts and commercial presentations.
Set up and strike multi-media stages, sets, lights, backdrops and video equipment.
Megalomedia, VICE Media, Food Network, Noise Productions
Austin, TX – May 2014 – April 2017
Swung in various documentary and reality television crews. Roles as production assistant, 2nd 2nd assistant director, assistant camera and second unit camera operator.
Ranch Studios, Fast Talk'n Productions, Americana Films
Austin, TX – Jan 2008 – June 2011
Began as an assistant editor and production assistant for a slate of independent feature films produced locally.
Quickly moved up to 2nd Assistant Camera, 1st Assistant Camera, then camera operator.
BS in Electronic Media (2017)
Texas State University (San Marcos, TX)
Associate Degree in Journalism (2015)
Austin Community College (Austin, TX)
Certificates in Radio, Television & Film Production and Management (2007)
Austin Community College (Austin, TX)